THE BEGINNER'S GUIDE FOR ALL ABOUT STARTUPS
First of all, because the term 'startup' is poorly understood and greatly misused by a lot of people, it's important to know what the term 'startup' actually means!
A startup is a young company that is just beginning to develop. Startups are usually small and initially financed and operated by a handful of founders or one individual. These companies offer a product or service that is not currently being offered elsewhere in the market, or that the founders believe is being offered in an inferior manner.
"A startup is a company designed to grow fast." — Paul Graham
Startups are a special beast of change and progress and their startup founders move through an emotional roller coaster. If successful — startups grow exponentially, but most fail. For them to be truly a success there are a few things that should be kept in mind.
1. Preparing yourself for the startup mindset: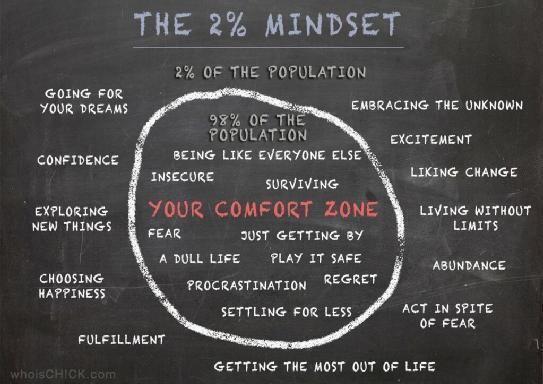 "No one will have any mercy or even care if you work super hard on the wrong things." — Sam Altman
Failure is an inevitable component of starting anything. Nine out of ten startups fail. Only a few succeed, one needs to keep this in mind while thinking about starting a startup. Preparing yourself for the failures you can face is really important.
One more thing that you need to know is that a lot of billion dollar companies have been started by founders without a distinguished track record so its never too late to give it a try.
But most importantly - ENTREPRENEURS ARE NOT BORN. THEY ARE SELF-MADE!
The six things you need to know to prepare yourself:
a. Knowledge: Get your basics right!
b. Network: Visit startup events and meetups.
c. Experience: Try to do an internship in a startup.
d. Passion: Find out what motivates you and direct your ideas in that direction.
e. Goals: Figure out what you want to achieve.
f. Execution: Start a side project.
Don't think about startup ideas. Instead, look for problems, preferably problems you have yourself!
Steve Jobs believed in putting a dent in the universe as the only option to decide whether to do something or not. He simply saw no other reason for living than leaving a great legacy behind.
But that is too far stretched for many who can't be like Steve Jobs, so one needs to look up for realistic options to find the perfect idea for your startup.
Many think the perfect idea would be to think of things that would be cool and are not there yet but it often leads the founders into building something that sounds plausible but no one really wants!
It's about problems, not ideas. Find a common problem and try to solve it. That's value creation right there. Always think about problems. You'll find problems and exceptional opportunities by becoming an expert in something.
To be successful, be extremely critical about whom you will start your startup or business with.
One does tend to admire a single person venture but no one really achieves much without a team. Think about Jobs and Wozniak (Apple), Allen and Gates (Microsoft), Ellison and Lane (Oracle), Hewlett and Packard (HP), Larry and Sergei (Google). So you need to find the right co-founder.
Not only that, you need to choose your team carefully, they should be a group of motivated, dedicated and hard-working people.
4. Getting your first users:
Getting your first customers is a counterintuitive thing, it is hard because no one believes in your product or doesn't want to switch to your service. Your product must offer real value to your customers. 10 times more perceived value compared to their current solution.
You might have heard these stories of guys who started their company by setting up a shabby test website and instantly drowned in requests. It's awesome if it works that way, but it's rare. Even most of the companies with monster growth curves struggled heroically with getting that first few sales or signups. But don't lose faith if you find it hard to find your first sales.
Don't make your startup scalable as it's better to have a handful of dedicated users than a hundred ones who are only mildly excited about your product and this gives you unique opportunities to be close to your users.
Once you get your first customers, turning them into your champions will get your startup crucial advantages. They will take the time to give you feedback and tell their friends about you.
5. The most important goal:
After you've found a meaningful problem and a potential solution, the stressful part won't be over for a long time yet! Your next milestone is the hardest one:
Build something people really want!
This milestone is also commonly called "Product Market Fit". Product Market Fit is about finding a great market, building a product that this market wants and figuring out how you can sell this product effectively.
You might ask yourself where you can get that first money which is often called "seed money" to start your project. Banks generally don't take risks, they try to play it safe.
But there are many options:
Pre-sale your product! Set up a landing page and offer people a not-to-resist offer. This will not work in every case. But if it does, you have the best kind of proof that you are solving a meaningful problem.
Do a side-business!
Self-funding! The most commonly used option.
Family and friends! They are always there for you and they believe in you!
Incubators! Some incubators are often called company builders. They offer you office space, a network, cash and operational support in return for a big slice of equity. Be aware that you're highly dependent on them once you enter.
Crowd Funding! If your idea is really good, you might be able to find supporters who are willing to contribute. You won't have to worry about giving back the cash or give away equity, but many people give presents to their supporters.
Business Angels! People who offer money and advice in return for equity. For finding one, you need to do your research and contact potential candidates yourself or reach out to a local business angel associations.
Online investment platforms! There are some platforms (e.g. Seeders) that connect startups and investors. You will have to give equity away like in "regular" venture capital investments.
Seed stage VC firms! A few years ago, venture capitalists would only do big deals with advanced stage companies. However, some of them have entered the "seed market" now and give money to early-stage companies. However, don't focus too much on them unless you already have an impressive track record!
The Startup struggle:
There will be times when the things won't be going your way. Y

our most important deal may fall through, a key team member may quit his job, your customer may lose interest in your product.
The
inability of bearing to the stress of this struggle becomes the reason for the failure of many startups.
But be unstoppable! Focus on the things that you need to do and learn to adapt!
I
hope you got a better understanding what a startup is and how hard it is.
Most people are awful at evaluating risk. The riskier option has an idea or project you're passionate about and working at a safe, secure, unfulfilling job instead. So if are willing to take the risk to follow your passion then start a startup!